Thanks to volunteers from my block, and volunteers right off the streets, we served 120 people fresh, hot food!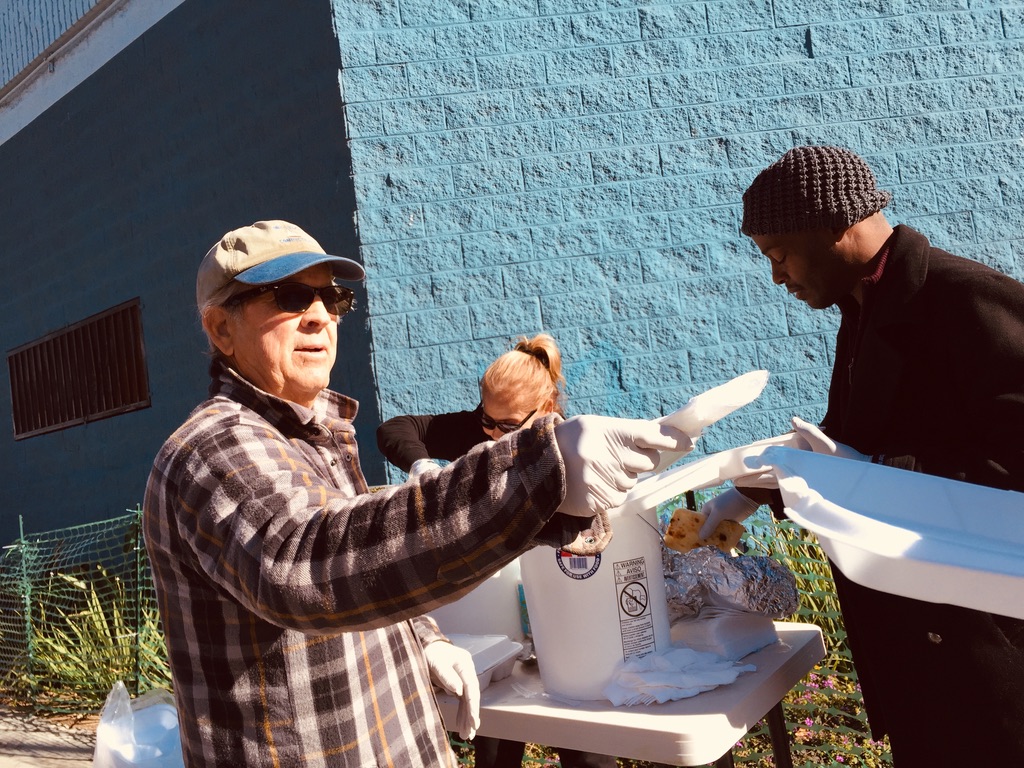 Though Drive-By Do-Gooders mission is to simply drive and serve water and wipes, we made an exception when we were offered enough fresh Indian food to serve hundreds on New Year's Day.
We jumped at the chance, and instead of sleeping in that cold morning, volunteer dad and neighbor Jay, helped orchestrate our 2nd successful pop-up buffet.
Volunteer Jay and I knew we needed help. Barrels of fresh food and only a fold out table, my old SUV and us!
We commuted to Skid Row, and luckily, the minute we arrived, we met these two homeless friends.
Makayla and Angela live in Skid Row inside one of the private shelters.
We were thrilled that they wanted to help. They asked for nothing in return, not even leftover food.
Part of serving are the folks we get to meet.
''Soon after my donation is received, this will happen: there will be a Costco run for water and wipes, care packages will be assembled, vehicles will be loaded, and caring volunteers will drive the streets to hand out essentials to grateful recipients. But much more than this will happen — the haves and the have-nots will have a brief opportunity to intersect on a very personal level: jokes will be cracked and stories will be shared, there will be plenty of laughter and smiles, there might be some tears. But there will not be any judgement, or pity, or preaching. Just pure giving. I have had the privilege to participate in all of this thanks to the work that DBDG does'' -- Anne Marie (pictured on right) with son Theo (far left)