This is Gladys...
She lived for 10 years on Gladys Street in Skid Row.
When we met her 4 years ago, we learned that not all Street Poor are addicts, mentally ill or lazy.
Gladys was none of those things.
She was simply poor with no real options in sight, including safe housing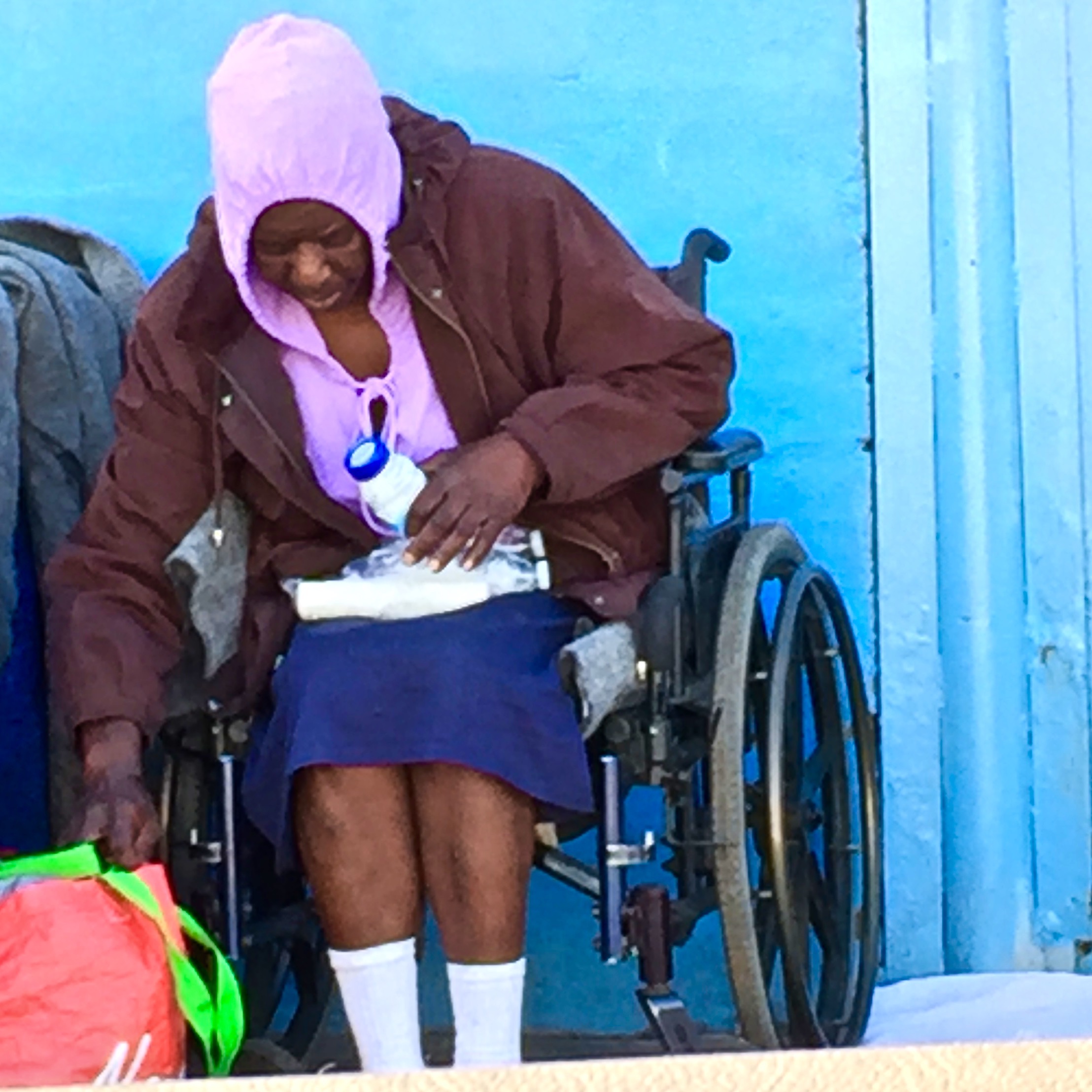 She'd been on a placement "list" for years.
Gladys was simply poor with no real options in sight, including safe housing.
The loss of her L.A. home occurred when her husband went to prison and later, when her daughter and 2 sons were murdered.
Gladys, then 56, also had nearly 7 years of hard-fought sobriety.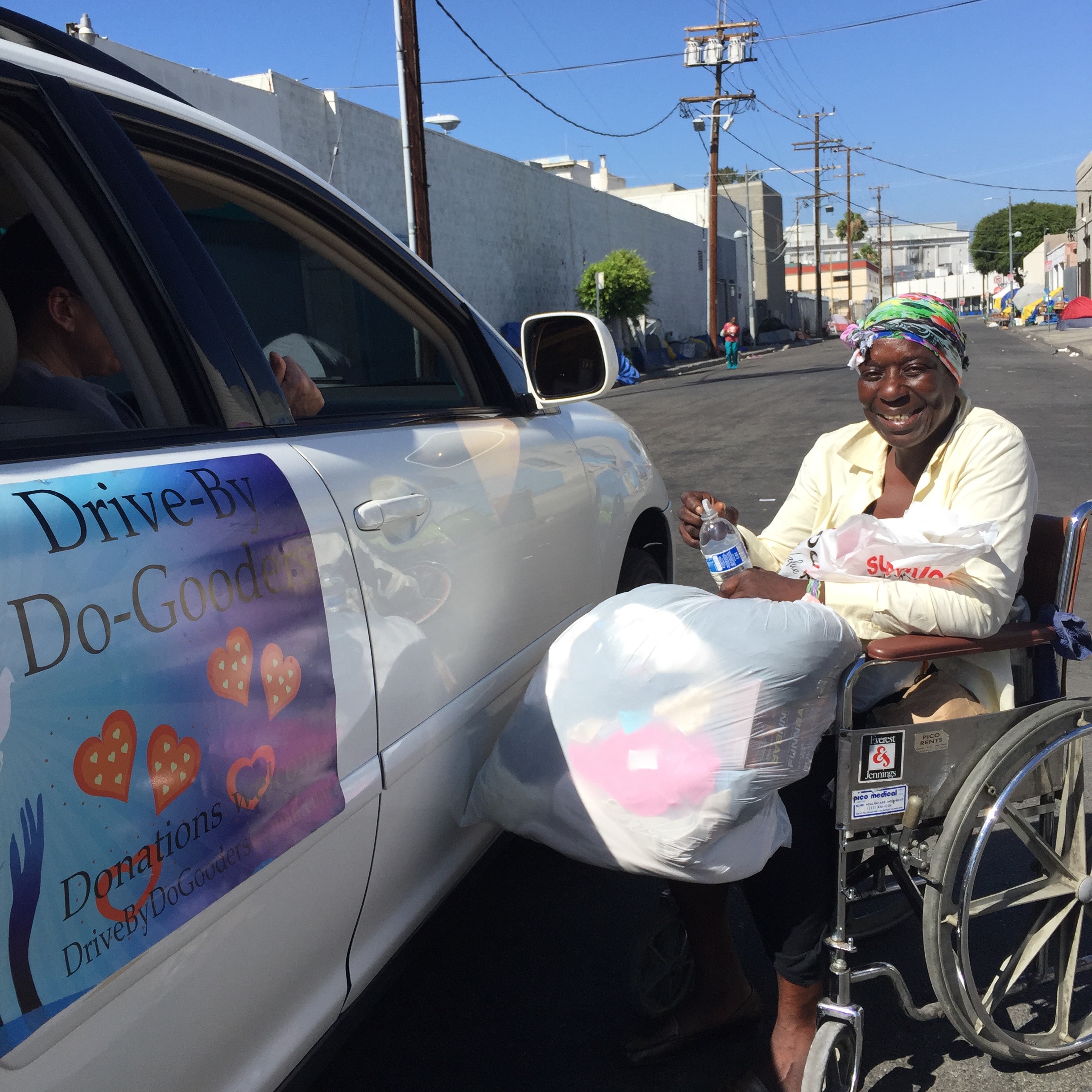 Though Gladys was forced to live in street poverty and was even raped, robbed multiple times and beaten, she remained clean and sober.
She also knew, inside her heart, that one day things would improve.
That was 4 years ago.
We had been giving Gladys and her block of neighbors bottles of water, body wipes, food, tarps for about 2 years when she finally suggested we "go legit."
It was clear the need for homeless aid was bigger than my personal pocketbook.
Thus, DBDG was born -- a "legit" 501c3 nonprofit charity.
Last summer, a safe bed opened up at a nearby Skid Row shelter. Gladys agreed to let us escort her there.
In 2017, she moved into a halfway house, away from Skid Row. She applied for permanent housing.
Gladys' health improved and she even began walking again.
She shared her progress with us as she jumped through one government hoop after the other to qualify for permanent shelter.
Meanwhile, Gladys was safe in a bunk dormitory and insisted on joining us as a volunteer, handing out water, food and body wipes to her friends who were still living on the sidewalks and streets...
She hoped to be the face of encouragement and hope.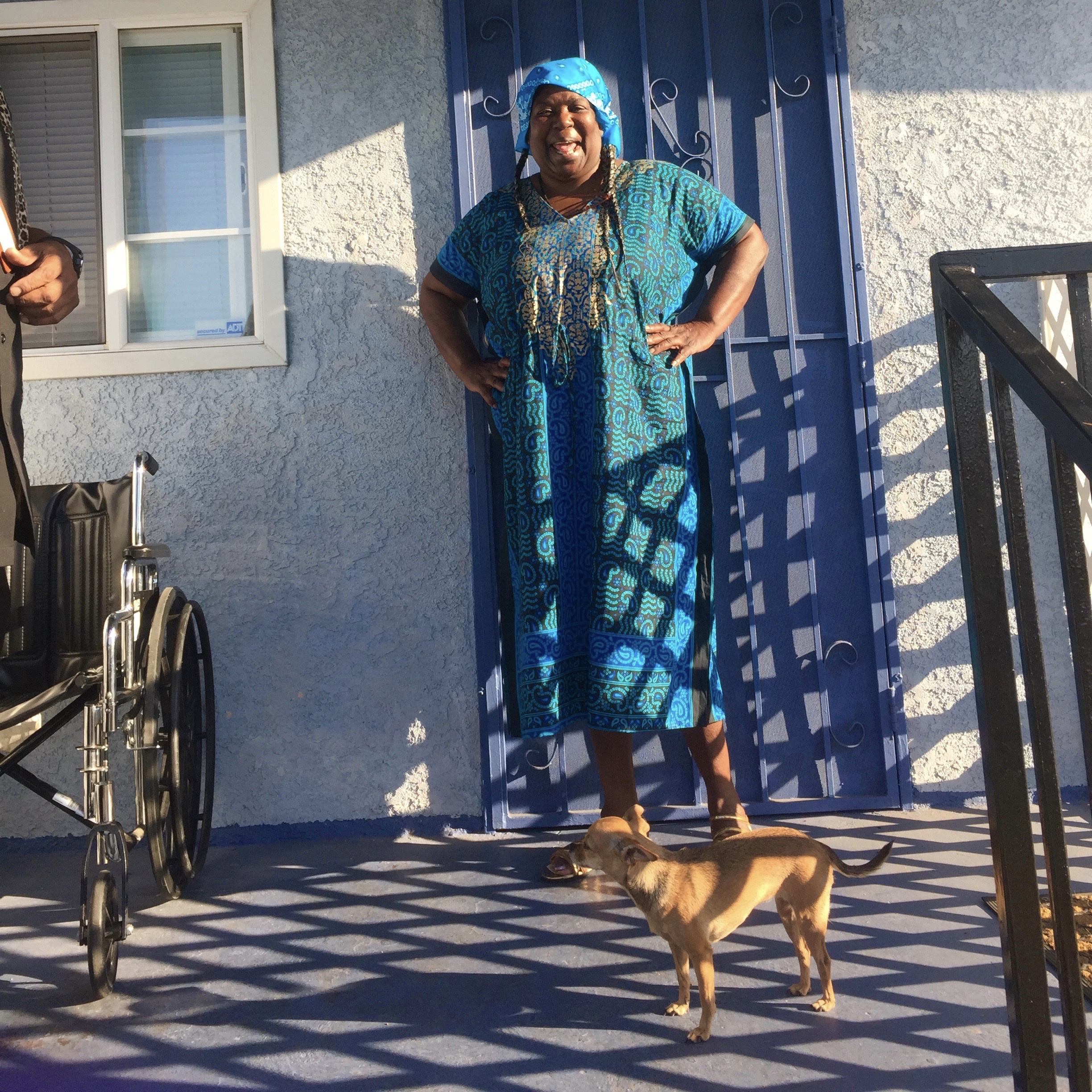 Gladys, now 60, JUST MOVED INTO HER OWN HOME a few weeks ago! Her one surviving daughter, and mother of 3, is now also in a safe shelter and on a list for housing.
There's more to Gladys' story, but the day we met Gladys was the day we realized she was one of thousands -- living in 3rd world conditions without access to Basic Needs, right here in our own backyard.
Everyone deserves drinking water and access to a bathroom. Poverty shouldn't prohibit that.
Measurable Results on Skid Row and other permanent encampments are hard to come by.
It's not easy tracking those who actually 'make it out.' We feel so lucky to have witnessed Torrey and Lisa's success after seven years on The Row.
As we drive through the streets of Skid Row and other displaced homeless encampments,
DBDG volunteers do more than hand out essentials; we take the time to listen. In doing so, we slowly build up relationships.
We have our 'regular' DBDG patrons — we listen to their stories, we follow their ups and downs, and above all, we do not judge.
We live by the motto: No Agenda. Just Pure Giving
We always remain hopeful that those we serve will find a way to move off the pavement and into safety.
In the mean time, we continue our giving and hope that our regular presence on the streets, handing out water, wipes and protein, brings a little relief and a little dignity.